Connect your network with our modern HR solution.
Applied Business Solutions partners with agents to provide their clients with services such as payroll administration, HR consulting, risk management, and employee benefits.
By submitting your information, you agree to the terms & conditions and our privacy policy.
Applied Partnership Program
Save money with our service platform.
Applied delivers an evolution in human resource management services. With a modern approach to payroll and worker's compensation and our premium human resources platform and Master Health benefits structure, our partners can offer dynamic solutions that reinforces their relationship with their clients.
Stronger Commission Potential
Increased Customer Retention
Scalable Employee Benefits
Partnership Program Benefits
Advantages of partnering with Applied.
Stronger Commission Potential
Applied offers the most advanced payroll software on the market with access to Master Health insurance plans that pay you as much as 20%-30% more in commission than open market plans!
As an Applied partner, you will be eligible to receive contracted commission for referring new clients as well as annual residuals for clients who remain a part of the Applied family.
Faster Growth
Businesses that utilize Professional Employer Organization services experience 7-9% faster growth, have 10-14% lower employee turnover and are 50% less likely to go out of business.
Scalable Employee Benefits
Our partners gain access to employee benefits such as: medical, dental, life, 401(k) plans, and other benefits they might not typically have access to. We provide benefit plans for businesses of all sizes, and most of our clients save money by utilizing our Master Health Insurance Plans.
Increased Customer Retention
When introducing your clients to Applied Business Solutions, you retain control of the relationship, and by selling our bundled services you will nourish a greater bond with your clients.
Time Saved
No longer worry about chasing paperwork and payments or dealing with the uncertainty of terminated coverage. We provide the tools for your clients to communicate directly with our certified support staff and receive professional service with swift response times.
Flexible Service Platform
Get dynamic solutions for your clients.
Applied partners gain instant access to a larger service offering allowing them to immediately capitalize on new revenue potential. Your commission will be based on more than just insurance premiums. Applied partners earn money on payroll, health insurance, and scalable employee benefits, and this generates a better compensation than insurance companies can offer.
Your partnership with Applied Business Solution creates flexibility in service and provider offerings while guaranteeing service quality.
We're with your clients every step of the way.
Applied can accommodate companies of any size, with any payroll, Human Resources, or benefit needs. Save time and money by combining all of your clients' business services and portal management needs under one roof.
Full Service Payroll Solutions
As part of our guaranteed services, our Payroll Professionals specialize in the complexities of payroll taxes and compliance with government regulations. We provide quick turn-around and accurate payroll processing including payroll record maintenance and management. This generates savings in time and money while providing the comfort in knowing that your payroll functions are being handled by our experts.
Human Resources
Regardless of the size of your business, The Applied Business Solutions dedicated Human Resource support team is here to help with all of your HR needs. We customize our approach based on your company's operational structure and provide both live assistance from our internal HR team and virtual assistance to make sure you have the HR experience you deserve.
Employee Benefits
Get access to employee benefits normally offered only by larger companies, allowing you to attract quality employees on a level playing field and save money on your benefit packages with our competitive pricing. Clients may choose from multiple ACA compliant plans based on specific needs and receive online access to health information, claims and other resources.
Commercial Insurance Services
Commercial business insurance is coverage for businesses and corporations, generally designed to cover the business, its employees and ownership. Since there are so many types of businesses with different needs and situations, commercial insurance can come in many shapes and sizes.
401k Services
Applied partners with NestEggs401k to provide experts for all facets of your Retirement needs.
Compliance Services
Applied facilitates and monitors all industry-specific government compliances for you and your business.
Already have benefits and want to keep them?  Not a problem!
We can still help manage your deductions and contributions for your existing plans… Ask us how.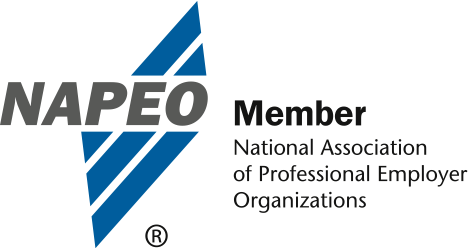 Interested in becoming a broker?
Find out more with a risk-free request for proposal — a member of our leadership team will happily answer your questions.