Applied Business Solutions has 75+ years of combined Payroll, Insurance and Human Resources experience with companies ranging from 1 to 2,500 employees.
Join thousands of others by subscribing to the Applied Business Toolbox to gain access to exclusive content and professional opportunities.
Our Featured Services
We're With You Every Step Of The Way
Applied Business Solutions provides experienced Human Resource Professionals, Legal Representation, Certified Accountants, Bookkeepers, Licensed Insurance Agents and IT Specialist at your service to ensure your business is compliant with state and federal regulations, protected in the case of liability and free to do what you do best; drive your business towards profitability and success!
Payroll & Tax Services
Quick turn-around and accurate payroll and tax filing for each employee, plus payroll record maintenance and management.
Employee Benefits
Providing access to the best benefit plans at a better price for your business, your employees and their families.
HR Services
Dedicated HR specialists to assist with employment tasks including hiring, recruiting, terminations, and more.
Commercial Insurance
General Liability, Commercial Property and Automotive insurance with access to the top rated carriers in the country.
Workers Compensation
Eliminate Work Comp audits while offering affordable solutions to protect your business and your employees.
Compliance
Adhering to all government regulations, monitoring state and federal laws, and preparing and filing necessary documents.
Our Blog
Discover several of our featured articles & business resources.
What the Statistics Say When it comes to attracting and retaining talent, factors such as employee benefits are key....
The Right Coverage for your Employees
Our Master Medical Plans
A Health Insurance Master Plan can change your entire benefits landscape, save you money, and be a critical piece in retaining and attracting the right employees. Learn more today about our services and how much money you could save by utilizing our Master Medical Plan.
Our Technology Platform
A Convenient and Easy-To-Use Employee Portal to Support Your Business
Request Time Off
Employees and managers can easily track time off using the PTO tool built into the employee portal. Employees may request time off, view available remaining Vacation, PTO and Sick hours, and confirm time-off approvals by managers.
Keep track of Payroll
Employees can monitor their pay through the online portals Pay tab. This gives them full breakdowns of current paychecks, access to past paystubs, as well as the ability to report pay inquiries and make changes to their Direct Deposit settings.
Everything in one place
Not only can employees complete their Benefits Enrollment using the online portal, they can also access details about each selected plan including status, effective dates, coverage amounts and plan costs.
Manager & Admin Portal
Managers and admins can log into the Manager Portal and view employee profiles, make changes, view paystubs, access time & labor and run customized reports using the data retriever.
Customize the Dashboard
The main menu of the employee portal features an assortment of widgets that can be used to arrange and add custom content to your employee dashboard, such as New Messages, Events / Life Events, Benefits, Pay and more.
Time & Labor
Managers and admins can access the backend Time & Labor system of the employee portal to monitor attendance, make adjustments, monitor overtime, approve PTO, and more!
Learn More About Our Employee Portal
Servicing Over 30 States
Managing Thousands Of Employees
"These guys are the real thing; Applied is experienced in working with security companies and understands their benefits needs. They are doing a great job for our office and the savings have been fantastic."
"I made the switch to Applied Business Solutions in January. The transition was easy, their pricing was better for benefits and services than my prior provider. The customer service is great and very responsive."
"The transition to Applied has been very easy and their site is user friendly. I feel that Applied has been on top of the many new rules and Acts that have taken effect over this pandemic that impact businesses."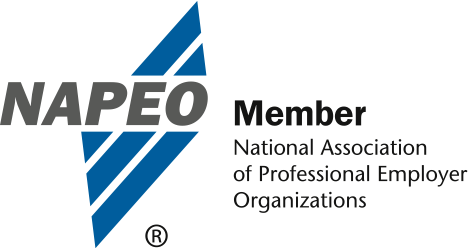 All of our latest content delivered to your inbox via our Business Toolbox a few times a month.
We will never share your email address and you can opt out at any time.